Product://remote Session Spotlight: Machine Learning for Product Managers by Mat Travers & Matt Kelcey
In the leadup to Product://remote we're putting the spotlight on the 2 dozen fantastic sessions we have lined up for attendees.
Machine Learning for Product Managers
By Mat Travers & Matt Kelcey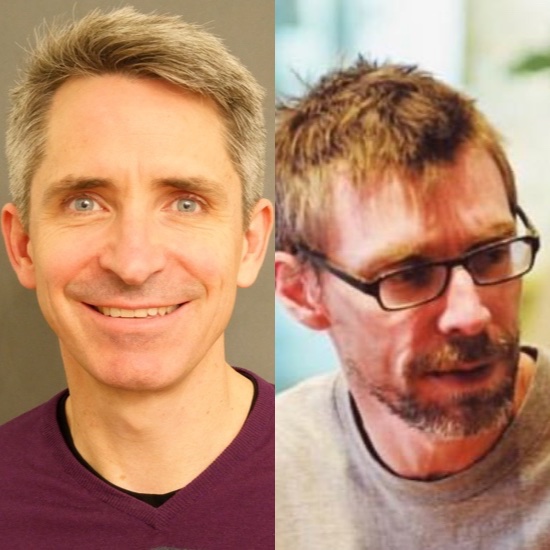 Machine learning offers huge potential across digital products but it continues to come with so much hype that it leaves us with more questions than answers. What new thing can we build we couldn't before? How do we introduce intelligence into existing products? How much data do we really need?
In this talk Mat and Matt given an overview of practical concerns in building machine learning powered products through a set of standard product management lenses including customer value, commercial viability, technical feasibility and end usability.
They step back and consider the strategic implications of Machine Learning and the potential to build sustainable competitive advantage, before diving into the practicalities of establishing ML product teams.
About Mat Travers & Matt Kelcey
Mat Kelcey is an applied machine learning research engineer with extensive experience working for some of the key industry players. He has worked on a range of machine learning systems across domains such as information extraction, knowledge base completion, deep reinforcement learning for robotics and search ranking. During his 20 years as a software engineer he has gathered broad experience covering everything from front end development to building the infrastructure to support petabyte scale low latency / high availability systems.
Matt is an internationally-experienced product leader with more than 20 years in digital businesses at start-up, growth and enterprise stages. He's built products with millions of daily users which generate hundreds of millions in annual revenue. His machine-learning product experience includes recommenders and sentiment analysis. Matt has led large product organisations spanning product, UX, marketing, SEO and analytics. He's now responsible for the Product Innovation practice at ThoughtWorks.
See two dozen world-leading experts on all product design, management and ownership at Product://Remote November 2020
Product://Remote takes place across the month of November (and just a bit of December), and features two dozen world-leading experts on all things product designing management at an amazing price, just $195 before October 16th.
Conveniently timed for attendees from the North American West Coast, right across the pacific to Hong Kong and Singapore, Japan and beyond connect–with your peers at Code.
Great reading, every weekend.
We round up the best writing about the web and send it your way each Friday morning.