Summit '19 Session spotlight: Bringing Design, Product and Data Scientist together to design intelligent product
As we countdown to our annual Summit '19, our two day conference on all things product leadership, digital and product design, and front-end development, we're highlighting great sessions you can expect there.
If you like what you see, then why not get along? It's in Sydney on October 31 and November 1. With a carefully curated program that covers every aspect of delivering modern digital products, Web Directions Summit is the only conference for your entire product team.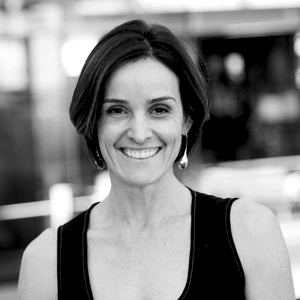 Bringing Design, Product and Data Scientist together to design intelligent product
In the ever-evolving Digital World, machine learning is significantly changing the way we approach design and digital experiences.
This talk will explore how our Design and Product Development practices are changing through collaboration with data scientists to harvest the potential of big data and using it to improve experiences through prediction and personalisation.
It will cover process enhancements, and frameworks that are guiding our practise changes.
Larissa Azevedo
Larissa Azevedo is Vice President of Product and Experience at hipages leading the product and the experience design teams. Larissa has 18 years of experience driving Digital Innovation in the areas of mobile, web, cross-channel services experiences, and financial wellbeing. Larissa has led large-scale customer experience transformation across a range of industries including financial, news and entertainment. She coaches start-ups at Stone & Chalk, and lectures in User Experience.
Before joining hipages, Larissa has driven the product and experience strategy on some of Australia's most well known digital brands including Commbank, Westpac and ninemsn.
Larissa holds a Bachelor of Communication and Design, and a Master in Interactive Media from UTS in Sydney.
Great reading, every weekend.
We round up the best writing about the web and send it your way each Friday morning.