Blog
Ten years ago, Maxine and I put on our first Web Directions event (having twice helped organise Web Essentials, one of the very earliest conferences of the Web industry anywhere in the world).
Ten years is a long time in a person's life, let alone in a career, and it's nearly … Read more »
With our Code conference starting in Sydney in just a few days and in Melbourne next week, our Idea of the Week this week comes from the conference's Scroll magazine and its editor, Ricky Onsman.
As he … Read more »
The Code conference is upon us this week! Monday Profile is again with one of our international speakers, Yoav Weiss.
Yoav is a Web performance and browser internals specialist, whose talk at Code focuses on third party content … Read more »
At Respond this year, Jen Simmons gave a very well received session on the current state of CSS layout. A great deal is now possible that never has been before with flexbox, and even more is in the pipeline with Grid layouts.
We finally have the tools necessary to … Read more »
With this conversation with Rachel Simpson we reach the end of the first round of conversations we recorded around our Respond Conference.
If you've missed my other conversations to date, why not take a bit of time to listen to conversations with
Modals and pop-ups can be a really useful tool for displaying additional information or getting users to enter information in a way that doesn't clutter up your screen. However as yet (one coming soon) there is no official HTML element that lets us display modals in a consistent way. As … Read more »
Bruno Škvorc is a coder from Croatia, the editor of SitePoint's PHP channel and a developer evangelist for Diffbot.com.
He also has a keen interest in developers' health, including his own, and has set up an initiative … Read more »
Monday Profile today again shares an interview we conducted with a Code conference speaker.
You'll find all these interviews (and a lot more!) in the second issue of our Scroll Magazine.
This week, it's with Rachel Andrew, whose … Read more »
You've done what you need to do to create a functioning, responsive, good-looking site that works blazingly fast in your development environment. How sure are you, however, that it performs well for your users? Does it render quickly? Does it respond well to user input? Where are the bottlenecks of … Read more »
For some years now, mostly out of sight, a set of inter-related Web technologies have been brewing away. Technologies that address the sort of shortcomings the Web has been considered to have in comparison with native technologies–the ability to integrate more seamlessly with the user's device and operating system, the … Read more »
Our Idea of the Week this week is another excerpt from Scroll: Code.
Ben Buchanan, Interface Architect at ansarada, has been as ardent a supporter of Web Directions as they come, for as long as we've been around. He wrote this … Read more »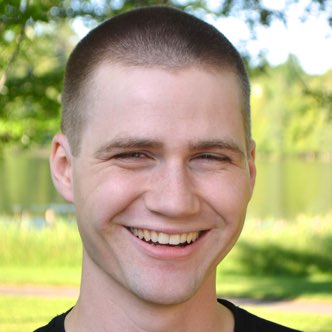 It's only a few weeks until this year's Code conference, so Monday Profile is going to start sharing some of the interviews with our presenters you'll see in our Scroll: Code magazine.
We're going to start with Tim Kadlec, web … Read more »
As we get closer to Code, our Front End and JavaScript focussed conference, we're digging up some of the best presentations from past conferences focussing on these topics.
At Web Directions 2015, Eric Elliott talked about what he calls "the two pillars of JavaScript": Prototypal Object Orientation and Functional … Read more »

Jen Simmons hosts the very popular The Web Ahead podcast, is on the W3C CSS Working Group, works as a design advocate at Mozilla, and has 20 years working on sites for the likes of CERN, the W3C and Google.
Her current focus … Read more »
tl;dr; today we launched "The Wrap", an in-depth, session by session wrap-up of our Respond conference, the next best thing to being there. Get your (free) copy now.
The details
I hope that long time attendees and others following along here at Web Directions have noticed quite … Read more »